Cryoquip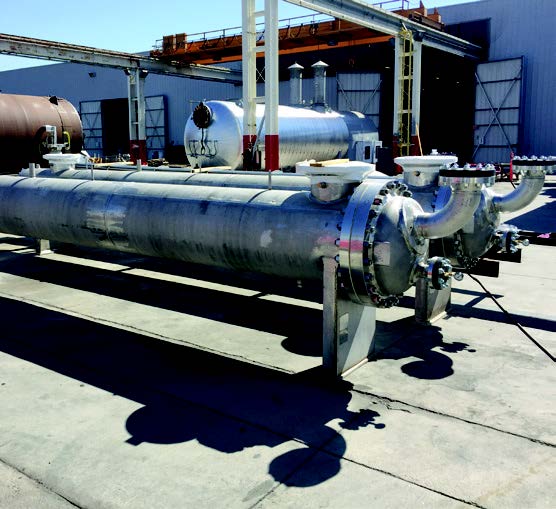 Heat Exchanger Systems
A global leader in the engineered solutions and fabrication of cryogenic vaporizers and industrial gas equipment. Our capabilities span from cold boxes used to produce liquefied gases to the equipment that stores and vaporizes them.
Nikkiso Cryoquip has over 50 years' experience in the industry, providing technical expertise and factory support to our full line of engineered Heat Exchanger systems.
Scheduled Tuning Service
Whether used as a back up to an industrial gas pipeline, power generation fueling, primary process or peak shaving vaporizer, providing scheduled tuning and factory support of Gas Fired Water Bath Vaporizers can help ensure your unit is meeting emissions
requirements and performance.
Field Evaluations
Cryogenic vaporizers are critical to operations requiring minimal to zero downtime, whether for back up supply or primary process vaporization. Age and operating conditions may require inspection and product support. We offer evaluations of in-service vaporizers, providing multipoint inspections to address issues before they become a problem – minimizing downtime and costs.
Equipment Training – Educational Services
Learn more about the proper installation and operation of Nikkiso Cryoquip products and equipment through our customized training courses covering:
Ambient Vaporizers
Natural Gas Fired Vaporizers
SF6 Equipment
Steam Heated Vaporizers
Field Service
Nikkiso's team of engineers, factory trained technicians and network support staff are available to help with:
Burner tuning
Preventive Maintenance
Equipment Troubleshooting
Start-Up and Commissioning
Service Plans and Repairs
… and more