Meeting the Global Demand for Natural Gas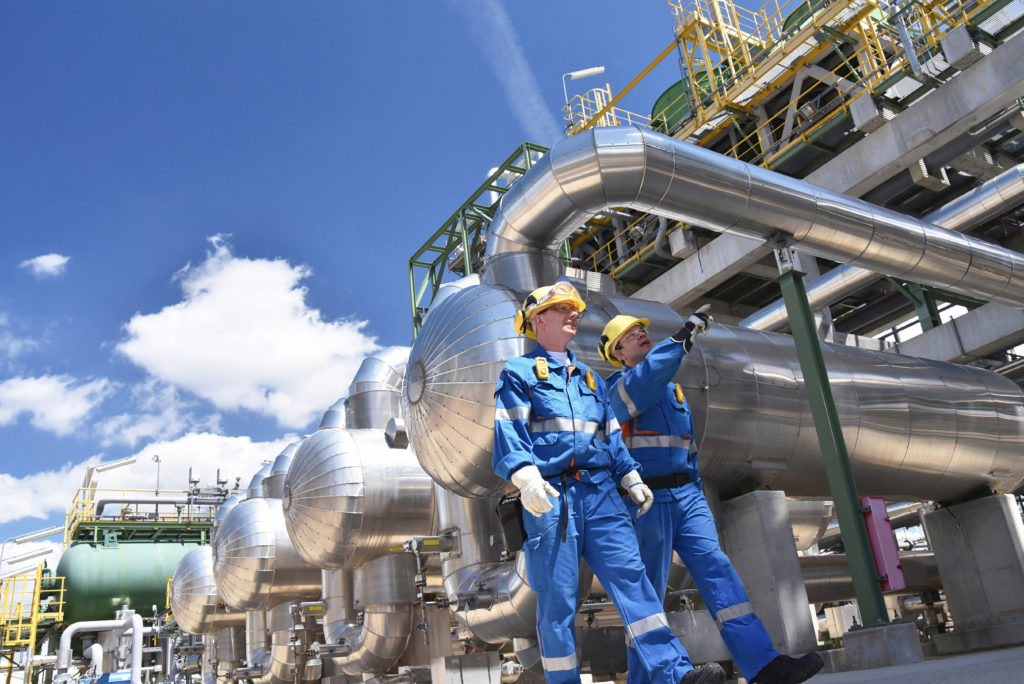 Trucking small-scale LNG has long proven to be the best and most efficient way to provide natural gas for operations that need it, but don't have access to a pipeline of natural gas. Offering a steady supply of natural gas at low maintenance and operational costs, small-scale liquefaction plants are an instrumental part of bringing efficiency to industry. Cosmodyne's closed-loop nitrogen refrigeration liquefaction system provides a cost-effective and reliable way to liquefy natural gas and bring this valuable commodity to remote facilities.
Cosmodyne's standard small scale LNG liquefier, the LINEX, uses a closed loop, gaseous nitrogen expansion refrigeration cycle for simple, safe, and efficient operation. We have been delivering LNG utilizing this time-tested process cycle since 1958. Our small-scale LNG system has led the charge on nearly every technology update along the way. In addition to its reliability, Comsodyne's LINEX is designed with transportability and adaptability in mind, meaning that even the most remote locations can easily add this system to their facility.
Bringing a Heightened Practicality to Operational Efficiency
The simplicity of Cosmodyne's small scale LNG plant design allows for the equipment to be skid-mounted and modularized for easy site erection, installation, and even relocation if necessary. Furthermore, the environmentally-friendly nitrogen gas allows for simpler site permitting, eliminates the need for hydrocarbon refrigerant storage, and enables easier maintenance procedures (no in-and-out purging required). The nitrogen cycle is easy to operate and control, simply because the nitrogen cycle is less sensitive to changes to feed gas composition and ambient conditions. The complexity of changing the mixture of several hydrocarbons to match the changing gas composition or ambient conditions to maintain optimal efficiency is eliminated.
The LINEX system efficiently recovers energy available from near isentropic expansion of the nitrogen refrigerant, guaranteeing high efficiency performance. In fact, the LINEX nitrogen cycle has an operating range of 100% to 25% with proportionate energy savings, which helps ensure that you're getting the most out of your operations budget based on your LNG demand. Considering the generally steep ramp-up period of the average LNG facility, this operability range only becomes more important.
Beyond its high energy efficiency, our closed-loop SSLNG system offers another key trait: flexibility. Operators can easily alter the sub-cooling of the LNG (i.e LNG product temperature setting) as needed. Additionally, every LINEX system can be fitted with a heavy hydrocarbon separator (our Skimmer) to control the LNG product specification to meet the quality required for vehicle-grade natural gas or virtually any other product requirements. Additionally, the Skimmer can also be used to recover other natural gas liquids such as ethane or propane.
Cosmodyne's Industry-Leading Solutions
While our closed-loop small scale LNG liquefaction plant is flexible enough to meet many different industrial needs, there are some facilities in which the LINEX may be too much or not quite enough. For those, Cosmodyne also offers engineered cycles to meet any industrial requirements, such as open-loop nitrogen for smaller capacity plants or single-mixed refrigeration process cycles for larger capacity plants. If you're interested in bringing new levels of efficiency and cost-savings to your operations, please feel free to reach out to Cosmodyne at any time! We offer industry-leading support, both onsite and remotely.